These are my latest thoughts on the matter of how the Sole E35 vs E95 Elliptical compare.
Without further ado, let's dive in!
If you've been shopping for an elliptical training machine (also frequently referred to as a cross-trainer), you have undoubtedly done a great deal of research.
You know that you're not making an insignificant purchase – elliptical trainers can range from about $600 for a bare-bones machine into the thousands of dollars for the better-quality equipment. You also know, however, that this may well be the only piece of home exercise equipment you'll need.
You're going to get a full-body, low-impact workout that can be adapted to virtually any personal fitness level, and can be used by anyone in your household.
If you've narrowed it down to either the Sole E35 or the E95, good for you – either would be a great choice.
Let's compare the two.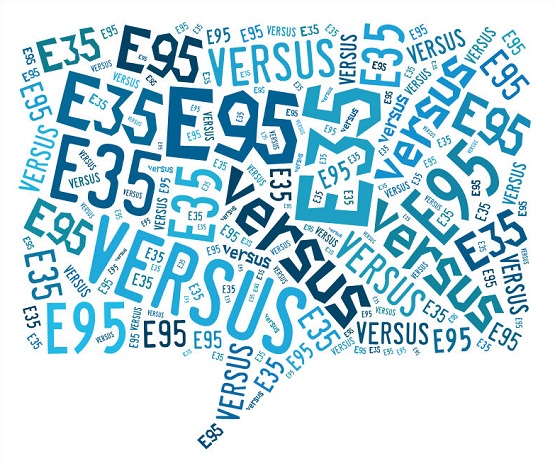 Is There Much Difference Between the Sole E35 and the Sole E95?
There's actually not all that much difference between the two.
Either the E35 or the E95 will give you years of service, and they're both considered to be top-quality from Sole Fitness. The E35 is considered to be a "mid-range" piece of equipment, meaning that it's ranked somewhere between home exercise equipment and commercial equipment.
The E95 (full review here), or it's close cousin the newer E95S (full review here), is nearer to what would be considered a commercial piece of equipment, so it costs a little bit more than the E35.
In What Ways are the Sole E35 and the E95 the Same?
The Sole E35 and the E95 all have the following features:
20 resistance levels
10 programs, including 2 heart rate, 2 custom, and 6 standard
Quiet forward/reverse drive system
15-inch adjustable foot pedals, oversized, and with an inward angle to reduce stress to the knees and ankles
Adjustable power incline
Magnetic resistance for quiet, smooth operation
Heart rate chest strap
Pulse grip and heart rate monitor
Adjustable, moving handlebars
4 rear wheels and heavy-duty rails to provide superior stability
Holder for water bottle
Cooling fans built in
Sound system with speakers built in for iPod or MP3 player
Additionally, to ensure your peace of mind, both the Sole E35 and E95 elliptical machines feature a 5-year warranty on parts and electronics, 2-year warranty on labor, and lifetime warranty for the frame.
There's no other guarantee on any other piece of equipment at any price that even comes close.
In What Ways Do the Sole E35 and the E95 Differ?
The differences between the two aren't all that great.
The E35 has a slightly smaller LCD display than the E95, and the flywheel weighs 29 pounds as opposed to 40.
The E95 is rated for a total weight of 400 pounds, whereas the E35 is rated for just 25 pounds less (375 pounds).
The E95 costs about $500 $400 more than the E35, based on online pricing.
Which Should I Purchase – The Sole E95, or the E35?
For most people, the E35 is perfectly adequate.
Either machine will give you an effective full-body workout.
Here's what one customer had to say:
I did a fair bit of research when I was looking for an elliptical exercise machine. I considered pretty much everything up to the $2000 price range, and ultimately I decided that based on what I'd learned, I was definitely going to go with a Sole product. I didn't want to purchase online – I needed to "test drive" the equipment. So I went to a local retailer and checked out the E35 and the E95. I did a couple of minutes on each, and really liked the smoothness and greater stability of the E95. For a few hundred dollars more, I decided to go with the higher-end machine. – Dennis(*)
The Sole E35 vs E95 Elliptical – A Summary
There you have it.
You'll get a great workout with either machine, but if you don't mind spending a little bit extra, the E95 will give you a heavier flywheel, increased stability and a somewhat better console.
Click here to see the best price of the E35 at Sole Fitness >>
Click here to see the best price of the E95 at Sole Fitness >>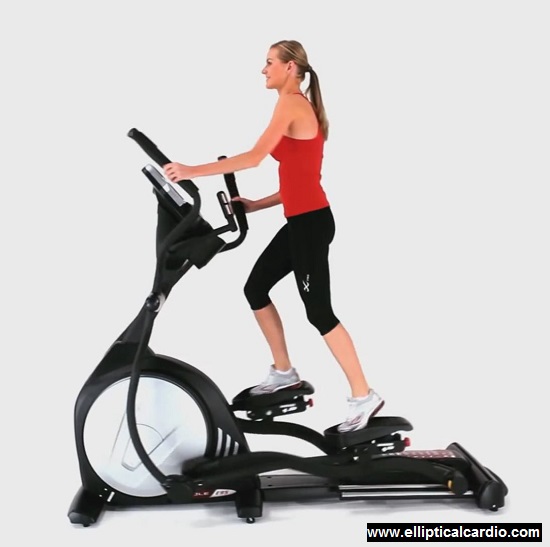 Thanks for reading my post about the Sole E35 vs E95 Elliptical, click here to reading my full Sole E95 review.